"Vision"

at Nadelwelt in Karlsruhe

from 15th. – 17th of oktober 2021

The artists have agreed to work on the theme of "vision" to give the exhibition a framework, with each interpreting the theme individually.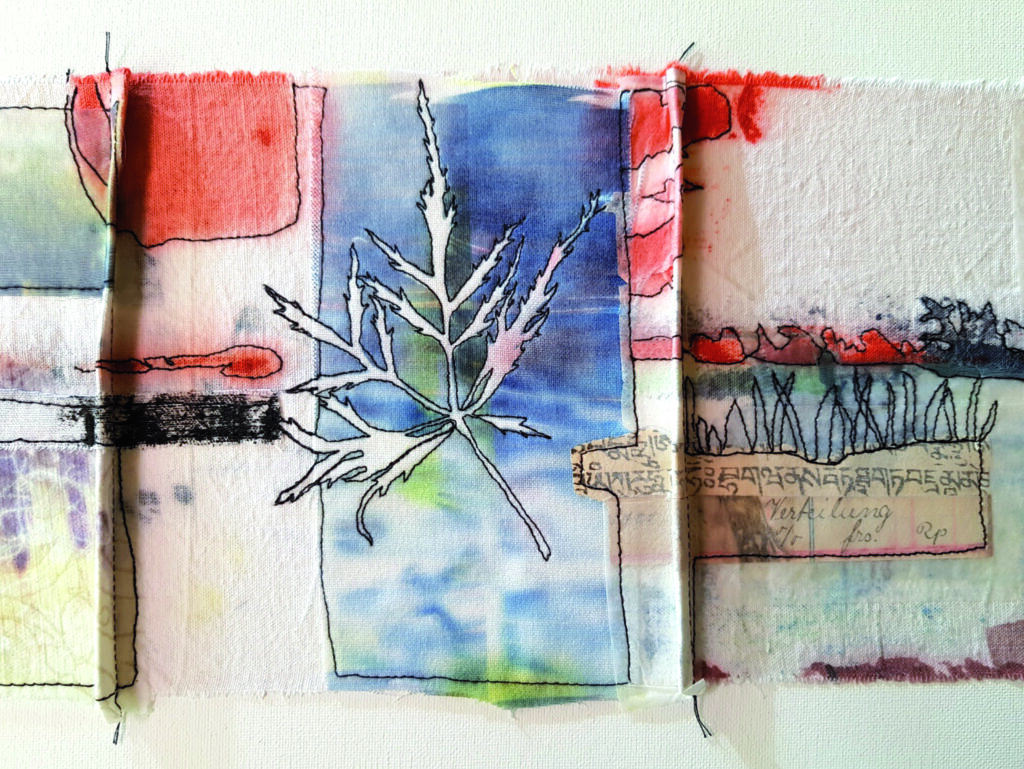 Monika Schiwy-Jessen:
The view into the vastness, into the landscape and the view let the eye wander – that inspired me to my work.  Nature and our environment is a constant source for my creative work.
---
Doris Leuenberger:
For me, foresight into the future means being careful with resources. I deal with existing and found material and let myself be inspired by it.
This is how my "recycling plants" are created.
http://www.kreativ-werk-raum.ch
---
 Barbara Wartenberg:
"For me, Vision has a temporal dimension as well as a spatial one (looking into the distance…): looking ahead, looking into the future, acting with foresight etc. This aspect is also included in my motto "Preserve the old – design the new". In my work this is reflected in the choice of materials, design and execution".
---